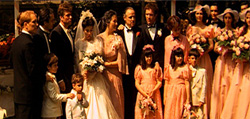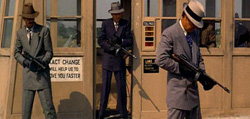 The Godfather, the title that all movie lovers know and must show respect too. Francis Ford Coppola's brutally honest 1972 mob tragedy. A common tagline in order to describe this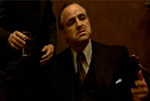 film can be credited as 'The greatest film ever made'. Though it is not my favorite, it IS the greatest film ever made. For example; I hate westerns with a passion, but I have to appreciate that Butch Cassidy and the Sundance Kid is a spectacular film. So, the Godfather is that of all mob films and all films in general. This film is nothing short of absolute perfection. Everything one desires in a film conveniently blended into one three hour sitting. This film contains what many films have not yet discovered, items such as a plot. It holds fantastic character development and breakdown, superb action scenes, tragic mishaps and not once, throughout the film, is the word 'mafia' heard. This film also contains something I truly love, that 1970 grainy texture on their films. Almost every film released in the 1970's has this cool effect and another in 1994, Pulp Fiction. When you watch, or experience this film you don't watch but you understand. You see and feel the times these people faced and they're given circumstances. There are not many


films that can transport me to another place while I view, The Godfather does. The Deer Hunter is another personal favorite, not because of its portrayal of war. What I enjoyed was it's sheer accuracy on the friendship and bond between the men involved and how the war itself changed them. The Godfather is similar to that because it so accurately illustrates the meaning of family, and what these men will do for each other. Onto the plot. This film takes place briefly after the second world war. Young Micheal Corleone created by Al Pacino (...And Justice for All, Dog Day Afternoon, The Godfather Part II, Part III, Scarface, Glengarry Glen Ross, Devil's Advocate, Heat, Carlitto's Way) has arrived at his family estate on time for his sister's wedding. The entire family is at this wedding including Micheal's tough, but violent brother Santino 'Sonny' Corleone played by James Caan (Dick Tracy, Bottle Rocket). As well as the oldest brother, Fredo Corleone played by the late John Cazale (Dog Day Afternoon, The Deer Hunter)(R.I.P). At the head of the party is the father, the one who runs all the family business, who is none other than Vito Corleone portrayed by the 'naturalistic'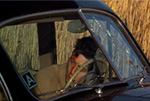 actor Marlon Brando also in (The Score, Apocalypse Now). After this giant ceremony, it is straight back to business for the Corleone family. The business is interrupted abrupdtly after some major complications are thrown into the equation, leaving less options with greater consequences. The police force is cracking down on organized crime and is clearly corrupt. The chief officer does not give Micheal any fair options as well as other crime lords who desire the benefits of Vito's contacts just 'sitting in his pocket'. When the Corleone's affairs become much more complicated Micheal is then forced to go into hiding, in the Corleone origin, Sicily. At which point he discovers a woman, a homegrown Sicilian that he becomes very attached to and 'things happen'. When Micheal returns it is only to become the head of the Corleone business. Now working along side of him is Tom Hagen played

by Robert Duvall (To Kill A Mockingbird, Bullitt, Apocalypse Now, Falling Down) (which reminds me of this). This review is to be kept short because if I were to reveal any true aspects of the plot, well, let's just say I might have an unwanted encounter at a tollbooth. The greatest film, drama, and crime film ever made. The Godfather is a film filled with plot twists, sinister acts of violence, with deception, betrayal and some love. Anyone, who enjoys watching movies, regardless of their genre, has to see this film then the trilogy. Just in case someone speaks of Fredo, and at least you will know what they are talking about. The Godfather is that of all films.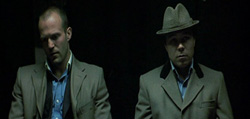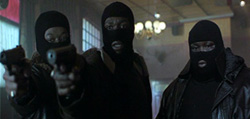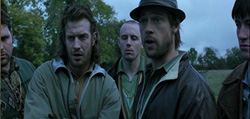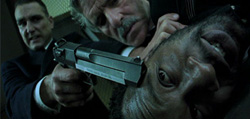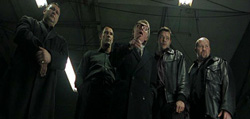 So many great movies have been listed already and I have only listed about seven. It seems I start basically all my reviews with 'what a fantasgreat movie' and/or 'flim Springfield'. Snatch is by far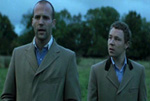 the greatest, most genius, creative and fun movie ever released......in the year 2000. Though that isn't saying very much considering it is up against Like Mike or Fear Dot Com it is still amazing. Though I have not created a favorite movie list in a while, Snatch should be up there because it's everything I enjoy in a film. What it holds within it's 102 minute timeframe is nothing shy of, Tarantino-esque. It carries the viewers with great acting, sharp and witty dialogue, imazing scene transitions, a harsh and gentle soundtrack that pierces the ears with harmony and my favorite; intertwinement between characters. I'm already in wet and I know what to expect. This is Guy Ritchie's second major film with an actual budget. In both cases he has established himself as one of my top choice directors. Trademarks such as crime, plot twists, dialogue and like previously stated, great soundtracks. Snatch is a great, great movie. It is about a diamond heist and all the greedy men turning into animals just to try and gain control of it or cash it in. The heist is initiated by Franky Four Fingers created by the great but decaying Benicio Del Toro (License to Kill, The Usual Suspects, The Fan, Fear and Loathing in Las Vegas, The Pledge, Traffic, Basquiat) A


gangster with a serious gambling problem whom is under the wing of Cousin Avi played by Dennis Farina (Get Shorty, Saving Private Ryan). With Avi seeking out Franky more problems enter the equation. In another world, the world of underground boxing, Turkish established by the cool Jason Statham (Lock, Stock and Two Smoking Barrels, Mean Machine) with his 'partner' Tommy. They are the coaches and agents of Gorgeous George who was supposed to fight for a head gangster with a pig farm. Due to complications Gorgeous can't fight and Mickey the Pikey perfectly spawned by Brad Pitt (True Romance, Fight Club, 12 Monkeys, Interview with a Vampire, Se7en) The 'sweet talking, tattoo sportin' pikey' is a great character and after a lesson in boxing, Turkish and Tommy adopt him as their new boxer. Tragically Mickey does not want to give in that easy and forces them to endure some of his gypsy antics. Another world presents itself and ironically is of a jewelry pawnshop. This pawnshop is run by two unfortunate men who pick up all the slack of everyone else's actions. Robbie Gee (Mean Machine) plays Vinny along with his partner Sol played by Lennie James. They get manipulated and used by the 'sneaky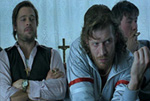 fucking Russian' Boris 'the blade' Yurinov with a great performance from the experienced Rade Serbedjia After Sol and Vinny accept a job they bring along their driver Tyrone played by Ade (The 51st State). Boris seemingly manipulates a great deal of the cast, except for a few and the one that goes unscathed from his iron curtain is the vile (but great) Bricktop. Mentioned earlier as the pig farmer, Bricktop is play by the rookie actor Alan Ford (Lock, Stock and Two Smoking Barrels). Though an inexperienced actor he plays the best character and he is so very believable. Once everything turns chaotic and all the parties are aware of the diamond in circulation, a very familiar gangster is called upon. Familiar indeed to those who know Lock, Stock and Two Smoking Barrels. Cousin Avi hires the very tough Bullet Tooth Tony accurately portrayed by Vinnie Jones (Lock, Stock and Two Smoking Barrels, Gone in Sixty Seconds, Swordfish, Mean Machine). Tony is a tough gangster whom in a short period gets straight to the diamond with no hesitation. Almost like a hunter he targets it and travels directly to it. The climax revolves around a final


boxing match with Turkish and Tommy depending solely on the hung over Mickey, while Bricktop breathes down their back and everything at stake. This film has so much intertwinement I couldn't possibly get enough. Much like my favorite film of all time, certain characters do not meet throughout the entire film but their actions serve as consequences for the next. Snatch is a fantastic film, with great use of film editing, sound effects, comedy, violence and London. I recommend this film to anyone who enjoys gangster films and for those who don't anyone who wants to see something differnt from the rest. This movie leaves you feeling great because it was such a fun ride. From the world of boxing, to unorganized crime, to jewelry pawnshops onto diamond theft, gambling, reckless driving, numerous counts of assualt; Snatch covers just about every crime one could commit.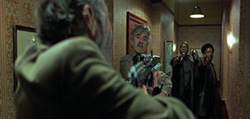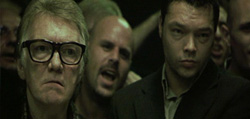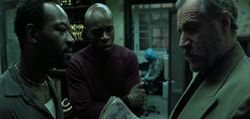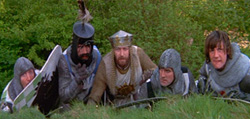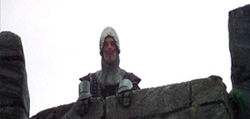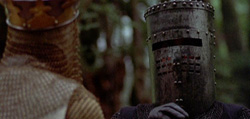 Hello, good evening and welcome to this review dedicated to the greatest cast of comedians and creators ever to grace the booming world of film, television and audio. The team that has been with us for ages before my time, yet still remain the 'real' original kings of comedy in our

ever so urbanized and fart joke inhabited land. Monty Python, these words in succession are known to all those with a sense of humour as the creators of humour. Many others and myself alike choose Monty Python for their laughs and in many cases, material. Sit back, grab your popcorn, pull up your socks, floss regularly and prepare for my review on the funniest, craziest, insaniest film of all time; Monty Python and the Holy Grail, on beta. And now for something completely different. What more could one expect from this team, this crazy team that brought us Life of Brian, Meaning of Life, How to Irritate People and of course, Flying Circus. This film has been brought to us by two very talented writer/directors whom have a great vision on humour and all that's sweet, but also cover the depths of a truly deranged mind. To start Terry Gilliam (writer/director; Meaning of Life, Brazil, Fear and Loathing in Las Vegas. writer; Life of Brian. director; 12 Monkeys, The Fisher King) Truly a phenomenal filmmaker, though acting in many of his films, I decided to focus on his major. His partner in crime is Terry Jones (director; Life of Brian, Meaning of Life. writer; Labrynth) Both of these filmmakers act out many small


roles in their films, but Terry Jones plays a major character in the Holy Grail. Onto the story, it is a story of knights, castles, Camelot, grails that are holy and shrubberies *dramatic pause*.*dramatic play*. The story takes you everywhere and seems to follow no order or direction but in the end, its apparent there was a direction. Monty Python is that of unpredictability. Known for that and one other trademark. The ability to drag a joke in either in complete succession or at opposites ends of the film regardless, it still remains funny, no matter what. It's astonishing how they can always do something completely off the wall and throw you off so easily. I honestly do not want to get into detail about the plot though there are no truly dramatic plot developments that will turn the movie upside down, at least not any serious ones. I choose to let you view and find out how great it is yourself. So instead of an in depth one, I will create a simple one. King Arthur played by Graham Chapman (How to Irritate People, Life of Brian, Meaning of Life)(R.I.P) is in search of Camelot. In his travels many medieval matters present themselves. The main one is a direct order from God to perform him a solid, it is to seek out

the Holy Grail. While on his journey King Arthur comes across a diverse group of followers that would become his fellow knights of the round table (table not included). Each knight with his own trademark, skill and failing creates a recipe for hilarity. The knights of the round table are as follows; SIR LAUNCELOT THE BRAVE heroically played by John Cleese (How to Irritate People, Life of Brian, Meaning of Life, Frankenstein, The World is Not Enough, Die Another Day, Harry Potter and the Philosopher's Stone, A Fish Called Wanda) as well as SIR GALLHAD THE PURE played by my favourite, Micheal Palin (How to Irritate People, Life of Brian, Meaning of Life, Brazil, A Fish Called Wanda) and we can't forget SIR ROBIN THE-NOT-QUITE-SO-BRAVE-AS-SIR-LAUNCELOT portrayed by the hilarious Eric Idle (Life of Brian, Meaning of Life, South Park: Bigger, Longer and Uncut). Along with the first knight to join King Arthur is SIR BEDEVERE played by the director Terry Jones. With his team they set out on an adventure across the middle ages. Fighting of killer rabbits, creating alliances with an 'eccentric' enchanter named......Tim and arguing the weight ratio between swallows and their potential in carrying coconuts to a warmer climate. Meeting a wide variety of villains including the French....man,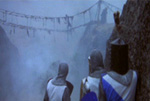 bickering three headed beast, the knights who say 'Ni', the doomful bridge keeper and the persistent black knight. Like always the film incorporates some of the greatest animations ever to be shown. Using this to change from scene to scene, skip insignificant plot aspects and for a cheap laugh. Yes Monty Python and the Holy Grail is the funniest film of all time. It "makes Ben-Hur look like an epic." Non-stop laughs, amazing performances and astonishingly intelligent screenplay. Though the first time you don't notice the more you watch, the more you notice little subtle details each funnier than the last. I love Monty Python. Now rent it. Just watch it once. "Now go away or I shall mock you for a second time you English bed-wetting type!"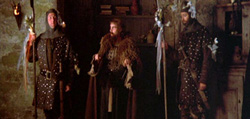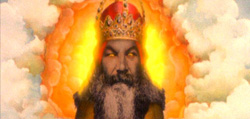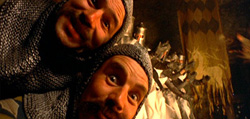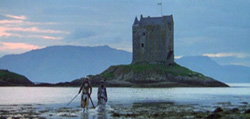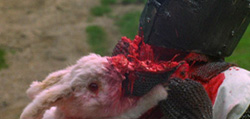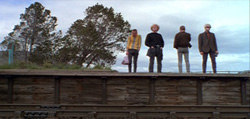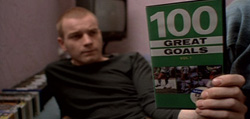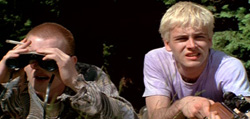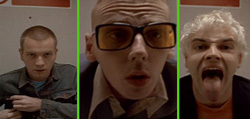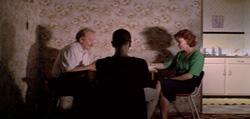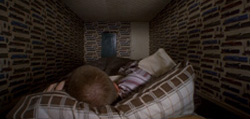 Choose film or choose better film. Choose to watch Trainspotting and you have chosen wisely. This film is very interesting. It takes place in London and follows the tragic times of an individual whom is a frequent heroin user. What helped this film get a review and the 9th spot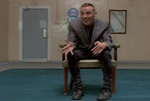 on my page? The answer is the underlying meaning. Similar to Fight Club, Trainspotting shares the values of anti-commercialization. Whether or not you want to accept certain forms of living is your choice. That narrator and star has a brief monologue in which he introduces his beliefs, why he believes, and what brought him to believe. This film is also similar to Snatch. It uses clever forms of directing and editing. Taking the camera/audience on a vivid ride and the use of scene crossovers is perfect. For instance, in one scene all the members of the circle are about to get laid. One of the men put in a tape of a soccer game, while the scenes go from character to character the announcer of the soccer game basically narrates the physical action with soccer. When the narrator is at his peak, a soccer player 'scores'. The scene was very well done and is memorable in many forms. That is two films I have compared this too, both have the highest scores so far, that's a good sign. Trainspotting was directed by Danny Boyle (director; A Life Less


Ordinary, The Beach) and he does a great job. When you watch a film by this director, whether or not you like his work, one thing I can guarantee is that it's always very different. Different from anything he has done, or many have tried. Unsurprisingly; Trainspotting was inspired by a novel written by Irvine Welsh, which gives reason to the strong screenplay by John Hodge (A Life Less Ordinary). Moving right along. As for the characters Mark Renton brilliantly created by Ewan McGregor (A Life Less Ordinary, The Phantom Menace, Attack of the Clones) is a heroin addict. He enjoys the finer aspects of life, those that nobody else enjoys. Nobody else except his friends. To which are also addicted to heroin. His friends include Spud portrayed by the always highlarious Ewen Bremmer (Judge Dredd, Snatch) as well as Sick Boy played by Jonny Lee Miller (Hackers). The exceptions of course are two other men; one is a friend and the other an undesirable acquaintance. The friend is Tommy played by Kevin McKidd and the other is my favorite character, Franco played by the great, the magnificent, Robert Carlyle (The World Is Not Enough, The Beach,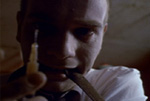 The 51st State, Ravenous). This group of friends hang out at a local pub in which they frequently rob tourists that stumble upon their dwelling. They also snipe the innocent with B.B. Guns and quote James Bond lines. Aside from these activities they also enjoy one common goal. Woman. At nightclubs they try to get them to bed. Together these men go through some great times, but like always the good times can't last forever. They don't. After a tragedy and some criminal charges Renton decides he wants to stop with the drug abuse. He then pursues a new life, away from his friends both human and chemical. After scoring a job and a home he seems to be fully settled and happy. As expected the good times can't last forever. Franco drops in with heat on his back. Carrying a charge of attempted robbery, though to him it wasn't a crime since the pistol was not loaded. After Franco immediately continues invading his space, trashing his house, as well as cramping his style, Sick Boy also joins the party. Now Renton has two of the key figures of his dark past living with him. Not wanting to get sucked back in, an opportunity to score some cash and allow everyone to be on there own way presents itself. Trainspotting is a fantastic story with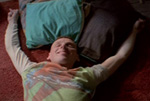 some of the greatest aspects of film complied into this masterpiece. Sporting a great cast, with superb dialogue it's hard to miss. Always a simple and easy point achiever for my ranks is the soundtrack. This film has a great soundtrack with some great remixes and it is perfectly sampled into the movie. Trainspotting is a must see for those who enjoy the films involving the drug scene. It shows the severe consequences, the real deal about friends and drugs and most importantly the deterioration of one's personality and self-image. I recommend this film to everyone whom enjoys films that are different and have a differen't perspective than all the others. Don't let your friends tie you to the tracks.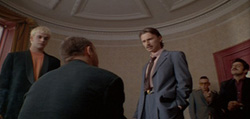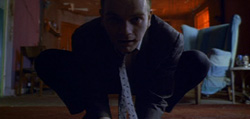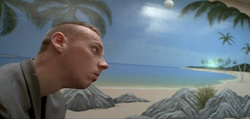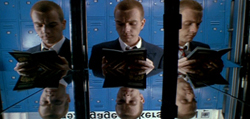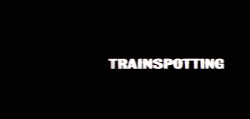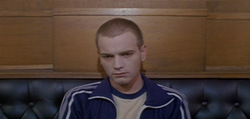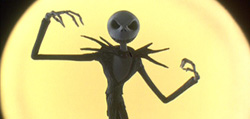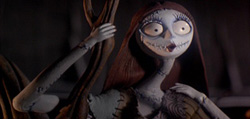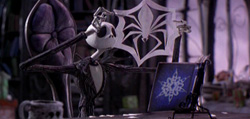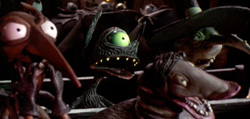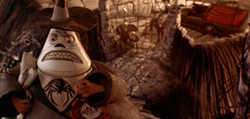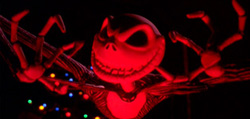 "Boys and girls of every age, would you like to see something strange? Come with us and you will see, this our town of Halloween. This is Halloween, this is Halloween." This is halloween indeed. The Nightmare Before Christmas is my favorite animated story of all time. My preference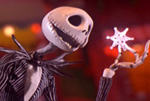 being that of a dark nature, well you could not possibly get any darker than this. Yet entirely suitable and meant, for children. This story was conceived by the master of darkness a truly great filmmaker, Tim Burton (director; Vincent, Beetlejuice, Batman, Batman Returns, Sleepy Hollow). Though he did not direct this story he wrote it and surely envisioned it within the dwellings of his mind. The director was Henry Selick, though he hasn't made much this story is all he needs. The Nightmare Before Christmas has made its way into two of my personal traditions. Every Halloween I visit this world, and every Christmas I revisit. I say visit because this is a story that creates a world you can venture to when you watch with a realistic touch since it is all stop-photo animation. This is my favorite type of digital effect. Every 24th of a second one snapshot is taken which totals 24 pictures per second for 76 minutes of pure pleasure. This looks very realistic in most other films such as Robocop.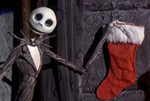 Most modern films use computers being a terrible substitute especially if overused. Only can stop-photo shots create the realism/effect I love. Another amazing aspect of this adventure is that it's all toy models for every character. Each memorable character is a flexible doll that the creators physically sculptured for each scene. Not to many stories have achieved this, effectively. But wait, there's more. This is not only animated but is a musical. A fantastic musical with great lyrics, songs and chants by the always amazing Danny Elfman (composer; Beetlejuice, Ghostbusters 2, Batman, Batman Returns, The Simpsons, Dick Tracy, Army of Darkness, Mission Impossible, The Frighteners, Men in Black, Sleepy Hollow, Spider Man) that you wouldn't dare to miss. This is an amazing adventure in so many aspects. The Nightmare Before Christmas takes place in a world like no other, a world that is composed of everything Halloween. Though it comes once a year like normal, all the inhabitants are ghouls you would see in a Halloween world. They 'count' the days from 365 to zero hour constantly. These ghouls consist of vampires, werewolves,


faceless clowns, mad scientists, a zombie family, three devilish kids and many more. To whom is their leader. A character I admire, Jack Skellington the Pumpkin King. To which they all embrace and follow. He is the star of this adventure Jack is a skinny spider like creature whom is a skeleton. With many cool attributes; "..and since I am dead, I can take off my head to recite Shakespearean quotations". After yet another Halloween, Jack tires of the same old ritual. He wanders aimlessly into a forest where he discovers a section of hollow tress each with doors in the shape of a symbol. The symbols consists of a turkey, Eeaster egg but the one that catches Jack's socket is the tree with shiny ornaments scattered throughout. After a gust of wind sends him tumbling down like Alice, falling through the rabbit hole he is brought to another world. A world in which a member of Halloween town couldn't perceive. A world of white snow, beautiful lights, smiling faces, candy canes, presents, warmth and a jolly big man in a giant red suit. Meanwhile the citizens back home are for the first time scared. They can't find their king. But in short time Jack returns with stories to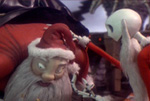 share and goods galore. He calls a town meeting and informs his town of these wondrous sights he saw. After research Jack discovers exactly what he must do. He plans to make his own Christmas. The entire town was very excited to join in and "Make Christmas". The only problem is that their world consists of everything dark and nothing nice. To most. December 25th is closing in and everyone is very excited about the new event. Except one whom is scared for Jack's sake. Sally, a creation of Dr. Finklestein. She witnesses a vision of tragedy towards this Christmas and wants what is best for Jack. With no sign of withdrawal from the event everything is nearly set. Jack now calls upon the three Oogie Boogie kids. Evil children whom are somewhat of outcasts from this town. Jack sends them to "Kidnap the Sandy Claws". Though Jack knows by involving the Oogie Boogie kids he then involves Oogie Boogie himself. The evil one in this town of evil. After abducting Santa, the kids send him to receive Oogie Boogie's wrath. Jack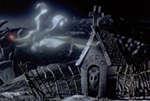 and the town is now ready for Christmas. Jack packing a sleigh, gifts, skele-deer and not-so-jolly red suit. He sets off. Though he is unaware that Sandy Claws is in harms way so it is up to him to save Christmas and set things right. The Nightmare Before Christmas is an amazing adventure and I sincerely recommend it to everybody for at least one viewing. Surely opinions will differ but it has a bit of everything. Horror, humour, beautiful score, great screenplay, insane characters and a concept that can't be beat. Enjoy this one kiddies, because nothing comes close to this sort of perfection. Have a Merry Halloween and a Happy Christmas. Sweet Dreams.